Hello and welcome! Colourful Cactus Flowers (CCF) is brought to you by maker Christabel Mitchell. Established in 2016, our designs take inspiration by all things floral, tropical, botanical, colourful, folk art and art nouveau! We aim to create unique pieces of jewellery that are fun, quirky and pretty. We are a small independent business based in Yorkshire, UK. All our jewellery is designed and handmade by us (apart from the laser cutting part).
We want our fun jewellery to bring you happiness and help you feel good for the day ahead. Brighten up your look today with one of our pieces.
Thank you for visiting!
Please visit our Collections page to view the range.
** PLEASE NOTE, Due to the ongoing Covid-19 pandemic, we are taking a break due to the continuing lockdown restrictions and postal delays, which is causing us operational difficulties. Hopefully we can bring you CCF jewellery again once pandemic restrictions have been fully lifted. Thank you for your support over the years, we hope to see you soon xx **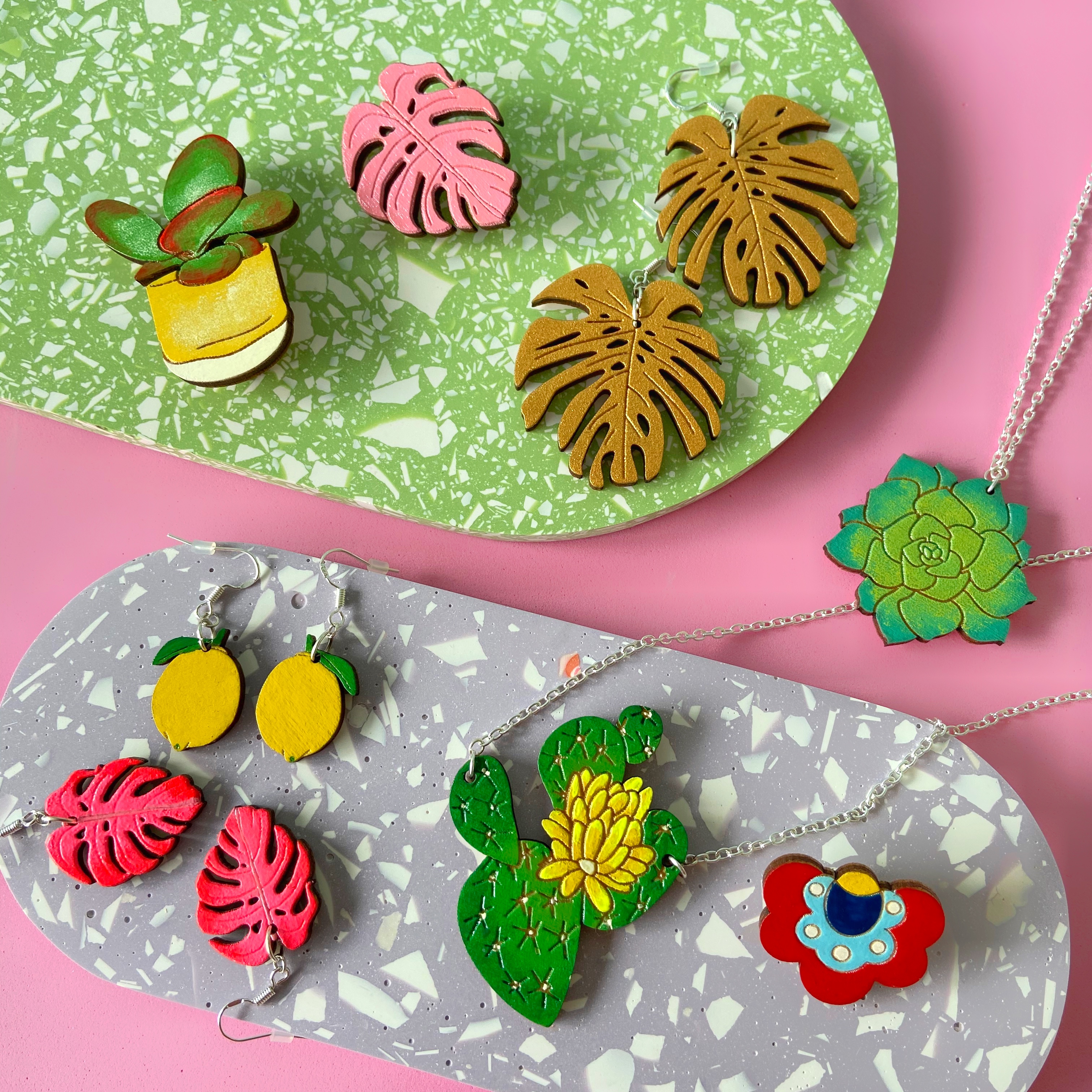 = Enquiries =
We'd love to hear from you. Please send us an e-mail to:
colourfulcactusflowers@gmail.com
or send us an enquiry here.
- All rights reserved © Colourful Cactus Flowers 2021-