Colourful Cactus Flowers is brought to you by maker Christabel Mitchell, who is based in West Yorkshire, UK. Mitchell graduated with a Fine Art Degree in 2008, specialising in painting and drawing.
'My designs areinspired from things seen on my travels abroad, such as motifs from European culture, folk art (such as Hungarian flowers) and art nouveau, such as Alphonse Mochas's design motifs and colour palette.I 'm also inspired by all things floral, tropical and botanical!
All jewellery is designed, hand-painted, constructed, packaged and photographed by myself.
Colours and flowers are a big part of my work as they can enrich and brighten up our lives and the people around us.'
CCF is a new independent business and we hope you can help it blossom. Please keep coming back to the website, Etsy, folksy or Pinterest to see new additions to the collection. Thank you for taking the time to look at our jewellery!
-How It's MADE -
All our jewellery is hand made by CCF's Christabel. Each item of jewellery is designed by Christabel; this may involve making some sketches in a sketchbook first, and then she draws it on the computer. The designs are then sent off to a laser cutting company who cut out our designs using birch plywood. They then get posted back to us, and are then ready to be hand painted. This is an especially fun part for Christabel as she gets to experiment with lots of different colours of paint! The item is then coated with a few layers of gloss. The final stage of production is to attach the relevant parts, such as earring hoops, or brooch pins - and then voila - your piece of jewellery is made!
Below are some time-lapse videos of our jewellery being made, so you can see how its done!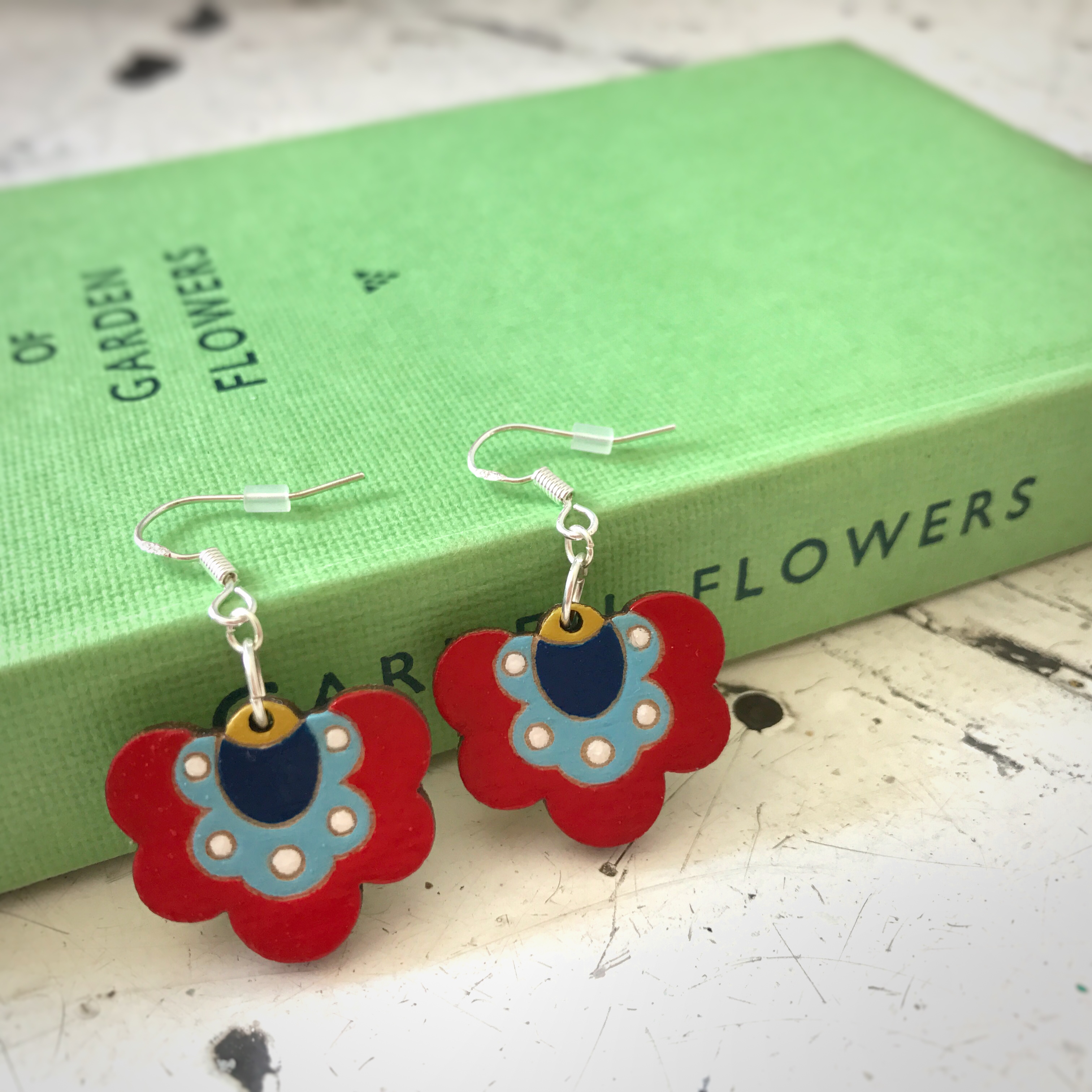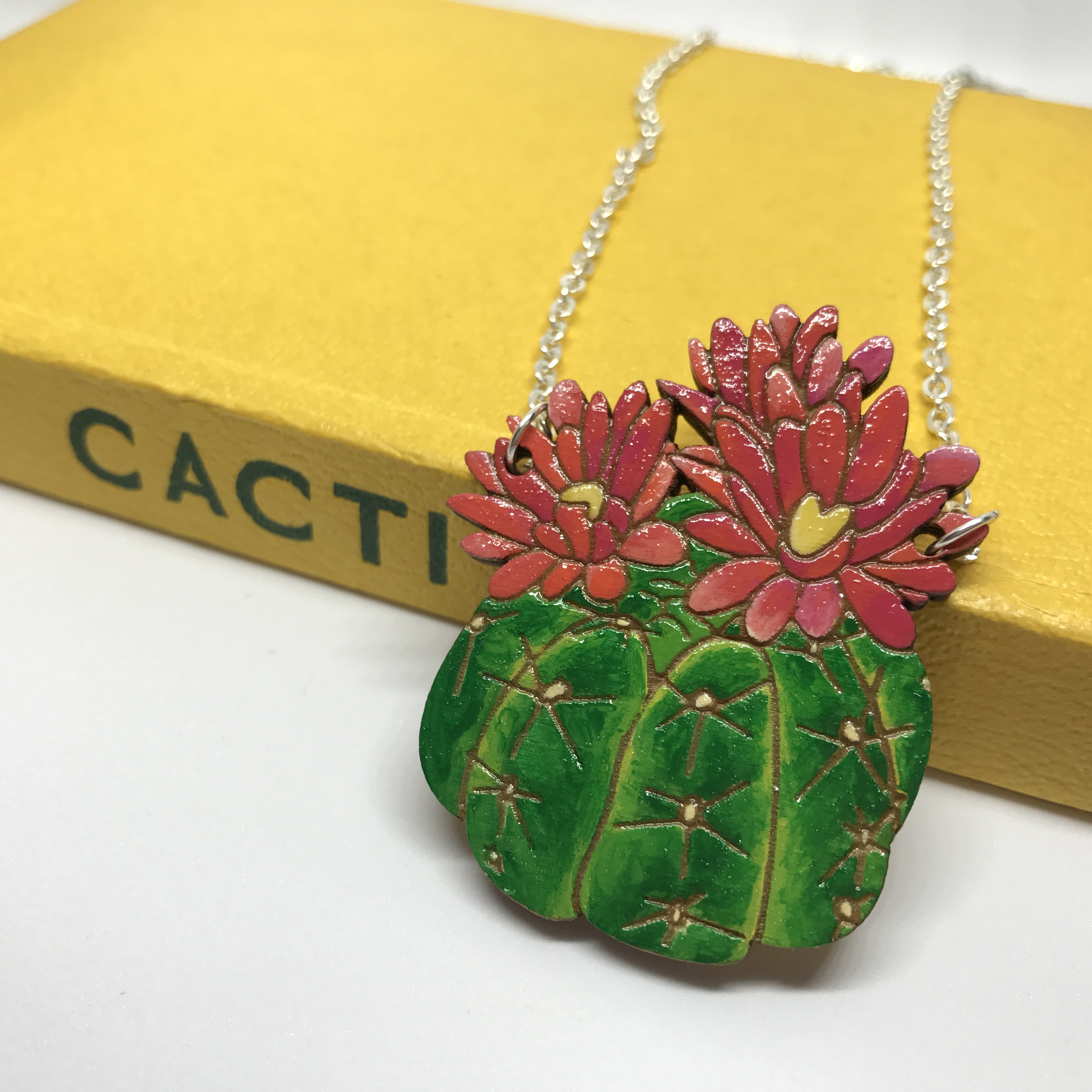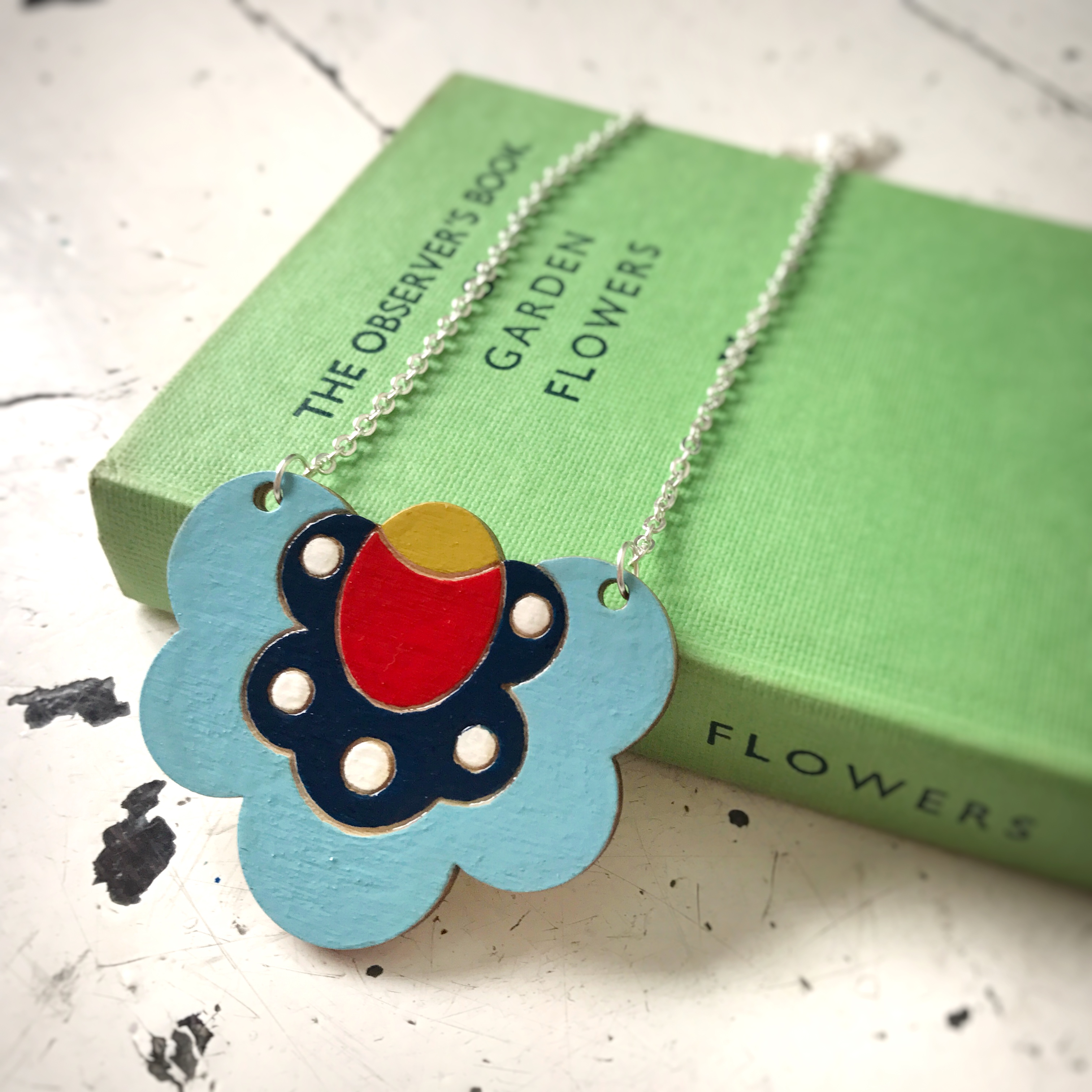 - All rights reserved © Colourful Cactus Flowers 2016 - 2017-